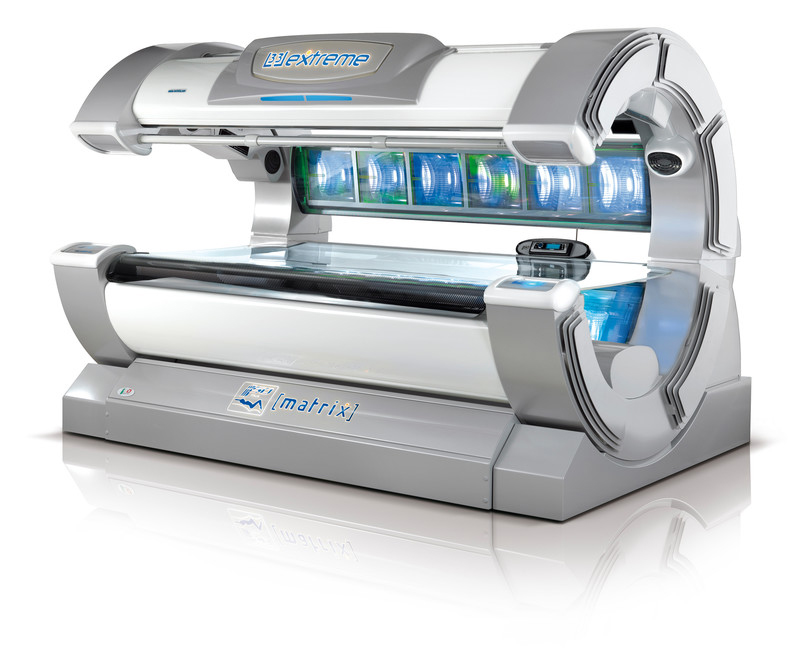 Matrix L33
Thirty-three high-pressure UVA lamps for a uniform and simultaneous all-round effect over the whole body, without the user needing to turn over. With its emission in all and the tilting effect of the central tanning units, Matrix L33-ER ensures all-round body tanning while cutting session times by 50%. A simple command console allows users to set tanning time, to vary the desired amount of ventilation and to listen to their favourite music.
Matrix L22 High Pressure With Mattress
High pressure and Less UVB Rays for a Deeper, Darker Tan! Tan America's Matrix L22 system merges high pressure tanning with a lower massage mattress. 8 min exposure per side (16 min session) with session chime; Electronic regulation of vigorous air flow to face and body;  Mattress hand control with numerous settings Air filter detection safety system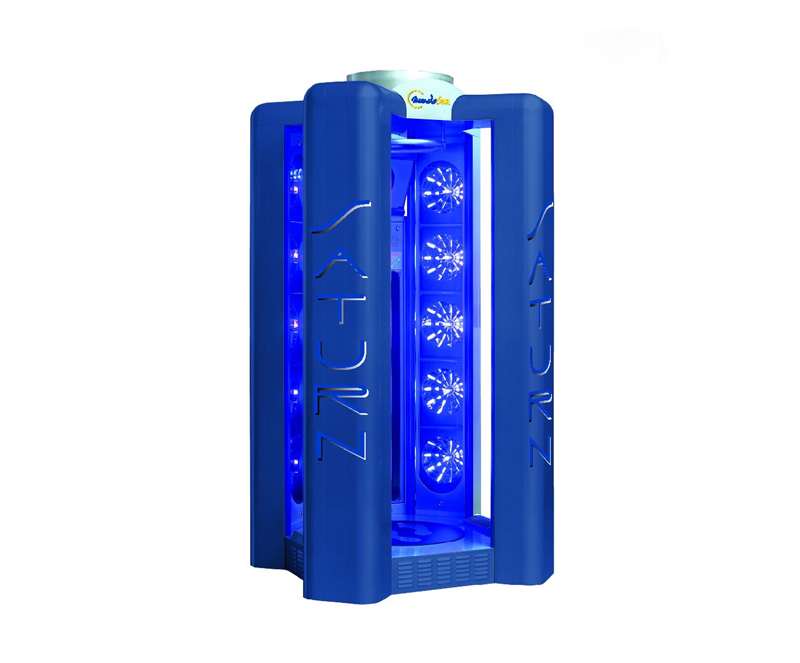 The Saturn High Pressure Standup
The ultimate stand up tanning booth! – the Saturn high pressure technology is open concept
tanning at its finest. You are not closed in at all and you will not feel claustrophobic in this stand up tanning booth. The Saturn high pressure tanning booth uses advanced technology to give the absolute best bronze tan available in a stand up today! A very gentle tan, beautiful brown color and is guaranteed not to burn anyone.
The Saturn tanning booth allows you to tan less often and still maintain beautiful color.
It builds the best possible tan. You get a beautiful brown, long lasting tan in fewer sessions than ever!
You'll love the feeling of openness in this this open concept tanning booth. No doors, no walls, just a wonderful feeling of openness and freedom. Close your eyes and you will feel like you're on the beach. Lots of air and light without the claustrophobic feel of smaller closed in tanning beds.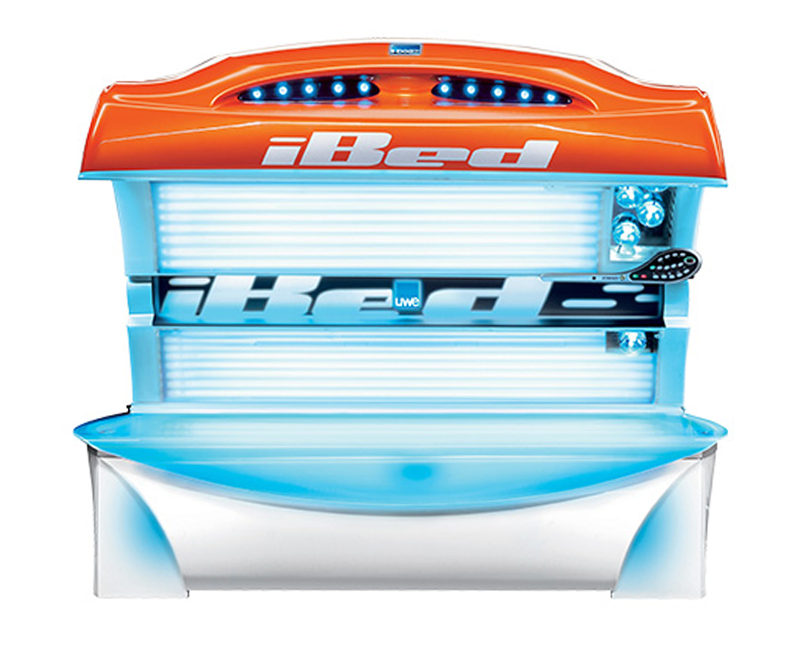 UWE iBed
Experience exceptional comfort and a complete, even tan with the iBed's exclusive iSwing technology. The rotation of the 250 watt powersopts ensure that all areas of the body are tanned equally while heat is distributed evenly.
The tanning session is further enhanced with client controlled aroma, breeze and iSound as the specialist iGlass diffuses UV rays to create a bed of light and encourage an even, all-over tan.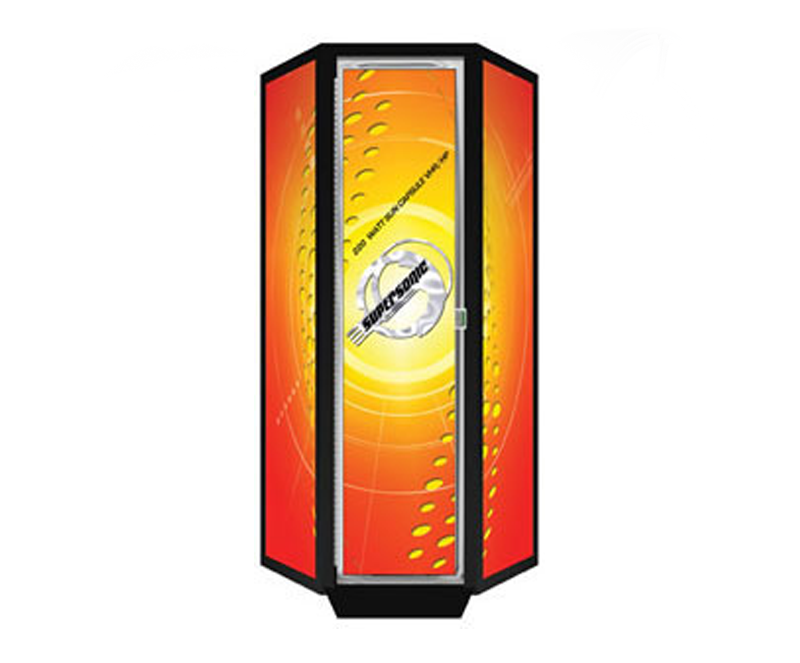 Sun Capsule Supersonic
The Supersonic tanning booth provides a higher concentration of UVB rays perfect for our advanced tanners. This unique quality will not only help push your tan to the next level when you've reached your tanning plateau, but will also help you to achieve that beautiful beach like enhanced tan.. This is the only tanning booth with a significant amount of UVB that can accomplish that.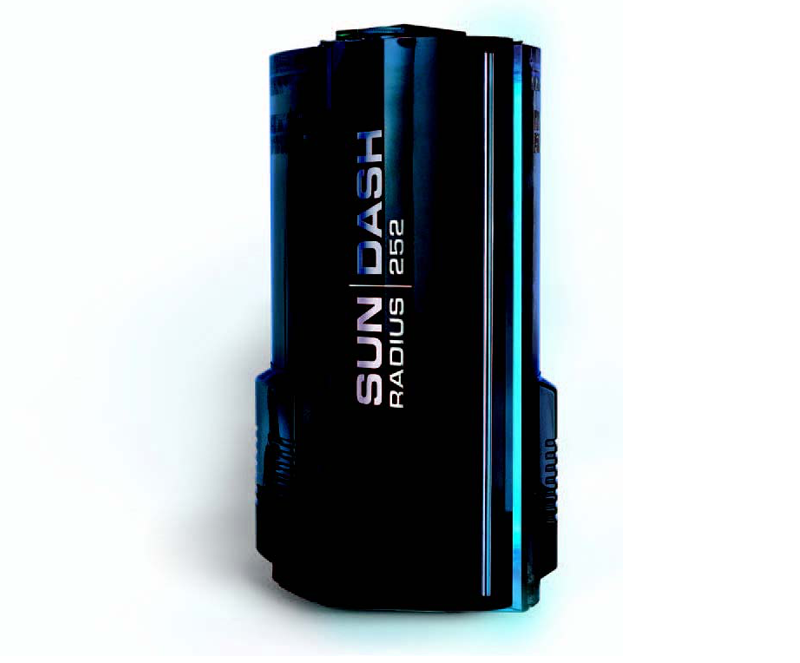 Sundash Radius 252 Standup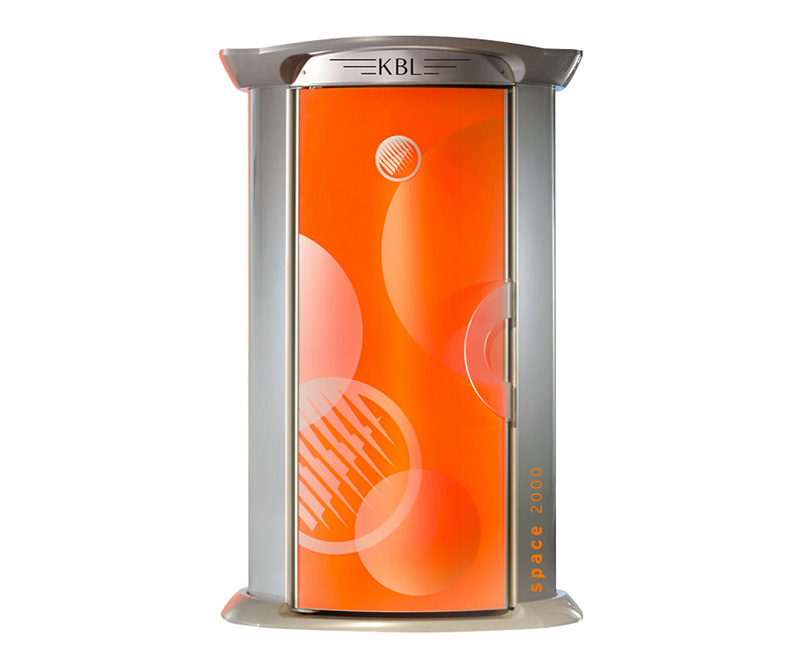 KBL Tower Space 2000 Stand Up
This stand up is appropriately named with its futuristic, space-age features, looks, technology and controls. High-tech features include an interior read-out display and an air control system.
Lamp Wattage: 9,000w

Total Lamps: 50 X 230w (2m) Lamps

Pure Sunlight Lamps deliver the perfect mix of UVA & UVB spectrums of light for pigment production & pigment bronzing

Body Fan state of the art system provides maximum ventilation & airflow for a pleasant tanning experience

Megavoice Guidance System provides user guidance for easy & quick operation of the internal control display panel with confidence & ease

Easy Control Display Screen for easy to read operation

Music Vibration System allows for the body to feel the music for a more memorable & stimulating tanning experience

Auto Volume Control provides a consistent sound experience by automatically adjusting the music volume level based on the bed ventilation noise level

Sound System delivers the perfect mix of of sound through the speaker & subwoofer system so you can enjoy the ultimate music experience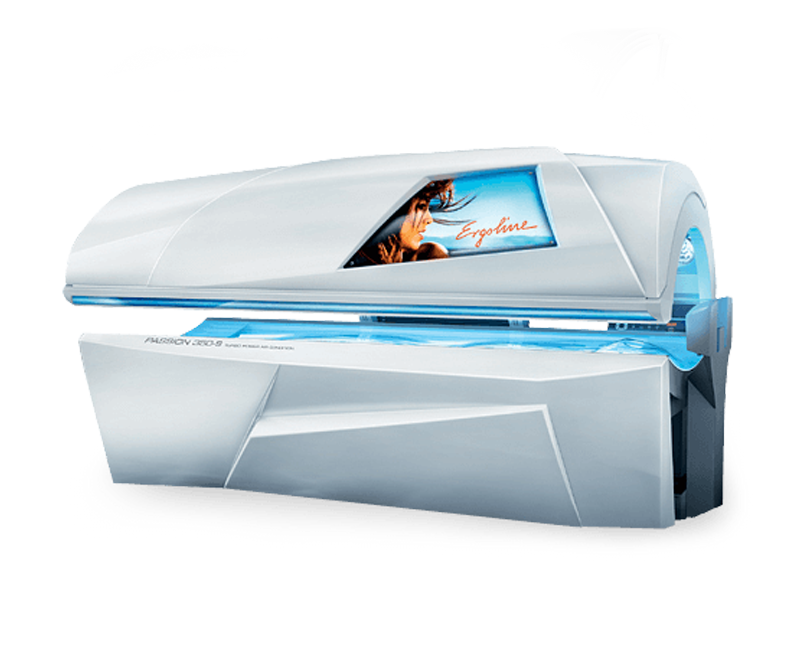 Ergoline Passion
The Ergoline Passion 40/3 has the combination of all turbo power lamps, glass reflector facial tanners and additional spaghetti lamps in the facial area for an excellent tanning experience.
12 minute maximum tan time

3 High Pressure Facials

Full air conditioning

Additional face ventilation

Relaxing body form base acrylic