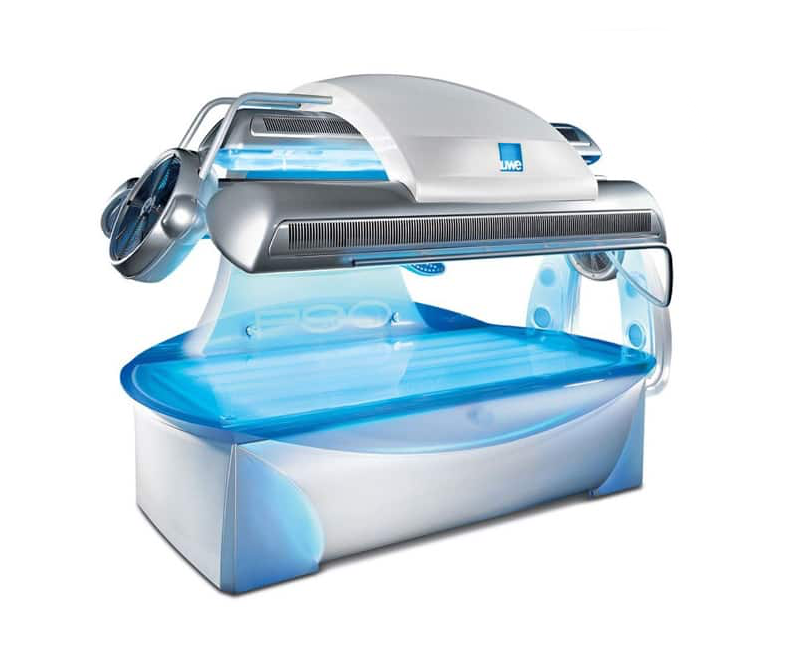 UWE P90 & UWE P90 With Mattress
The ultimate of all tanning beds. This high output top of the line tanning bed is loaded with more features and offers more tanning power than any other bed in the industry. It features four different levels of facial tanning intensity to customize to your skin tone and adjusts as your tan progresses. For your body, you have the luxury of three levels of power including two high pressure "Power Spot"  shoulder lamps that make up a portion of the unheard of 14,400 watt total output. With all this tanning power surrounding you, the engineers have specifically designed misters and cooling units that that cool you as your body temperature rises, keeping you comfortable and relaxed.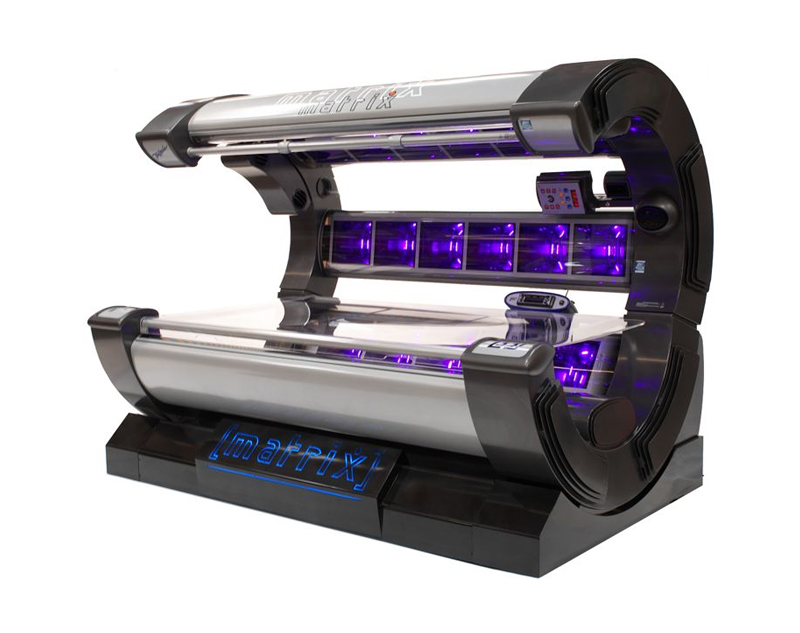 Matrix L33
Thirty-three high-pressure UVA lamps for a uniform and simultaneous all-round effect over the whole body, without the user needing to turn over. With its emission in all directions and the tilting effect of the central tanning units, Matrix L33-ER ensures all-round body tanning while cutting session times by 50%.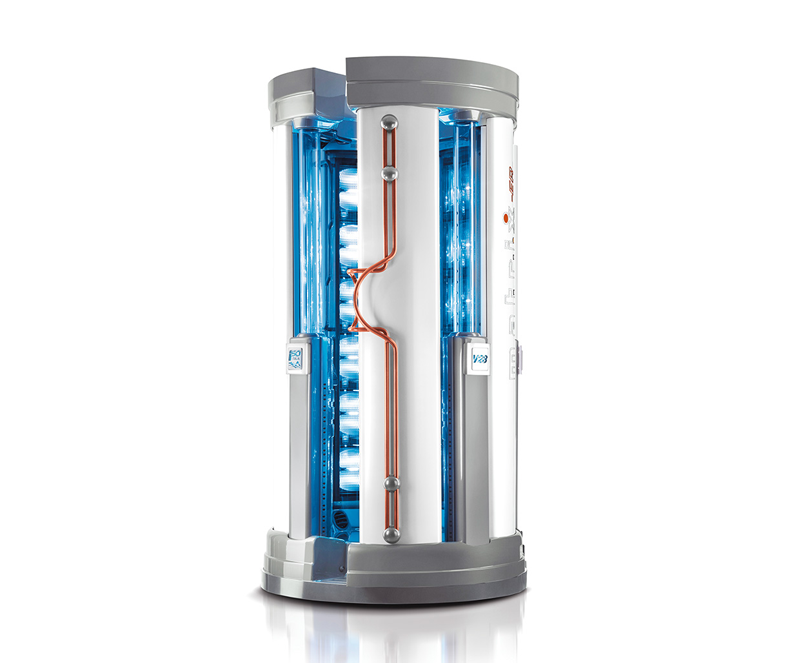 Matrix V-28 High Pressure Standup
New 2018 Model

28 High Pressure Lamps
Space, air and light: the vertical tanning unit Matrix V28- ER is a vertical solarium designed around the body, offering an exceptional sensation of sunbathing. Its uniform emission from tanning lamps arranged all round the body permits the perfect distribution of radiations, halving session times and fully respecting the skin. Matrix offers the most advanced technology for tanning, absolutely innovative, reliable and practical. 
A MATRIX OF SUNSHINE, SAFE AND SMART
Vertical tanning unit Matrix V28-ER is designed to give the maximum results with minimum power consumption, thanks to the new Evolution Reflectors, and also to make the maintenance and cleaning of all components even easier. Safety is guaranteed by electronic monitoring of absence of damage to filters, operating temperature and ventilation.
COMFORT AND RELAXATION, LIKE BEING ON THE BEACH
Monitored by an electronic system, ventilation on the Matrix V28-ER is powerful, silent and efficient. Surrounded by light of the tanning lamps, space, air and energy can be felt almost physically, with every part of the body bathed by the light of the enormous tanning power of this exceptional solarium. The spacious interior and the great distance between tanning units ensure unique sensations.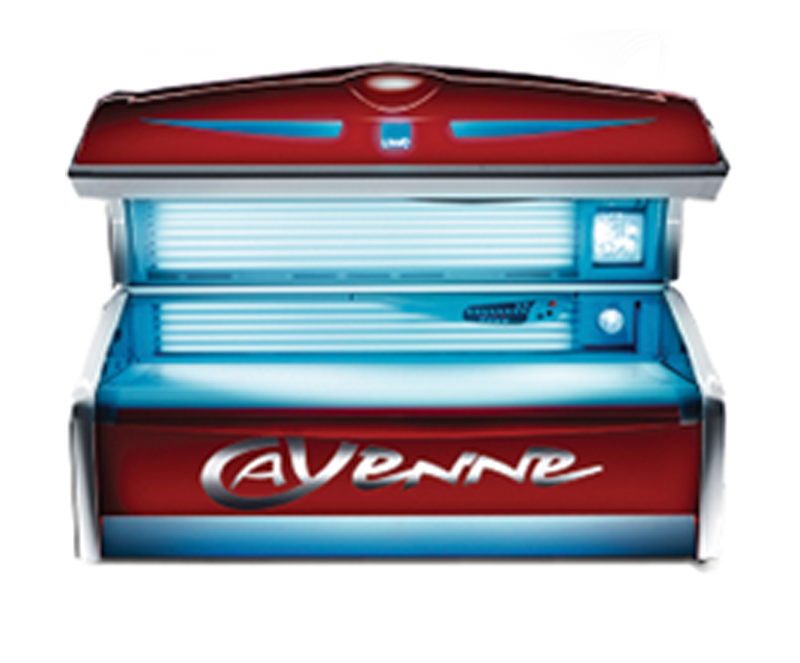 UWE Cayenne
50 total tanning lamps

Built in high pressure facial bulbs

12 minute max tanning time

Body and Face Misty Breeze System

Controlled body/facial cooling system

Contoured Acrylic

MP3/IPOD hook-ups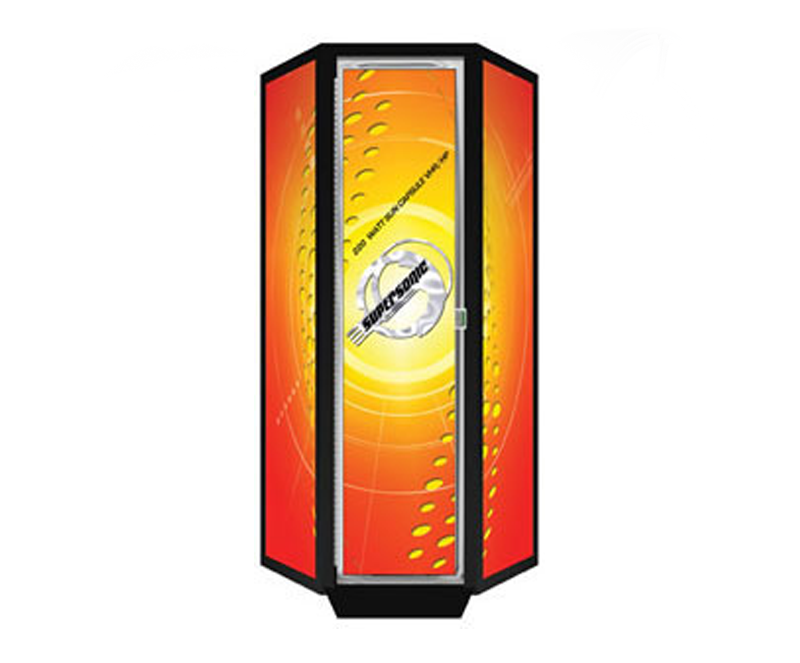 Sun Capsule Supersonic
The Supersonic tanning booth provides a higher concentration of UVB rays perfect for our advanced tanners. This unique quality will not only help push your tan to the next level when you've reached your tanning plateau, but will also help you to achieve that beautiful beach like enhanced tan.. This is the only tanning booth with a significant amount of UVB that can accomplish that.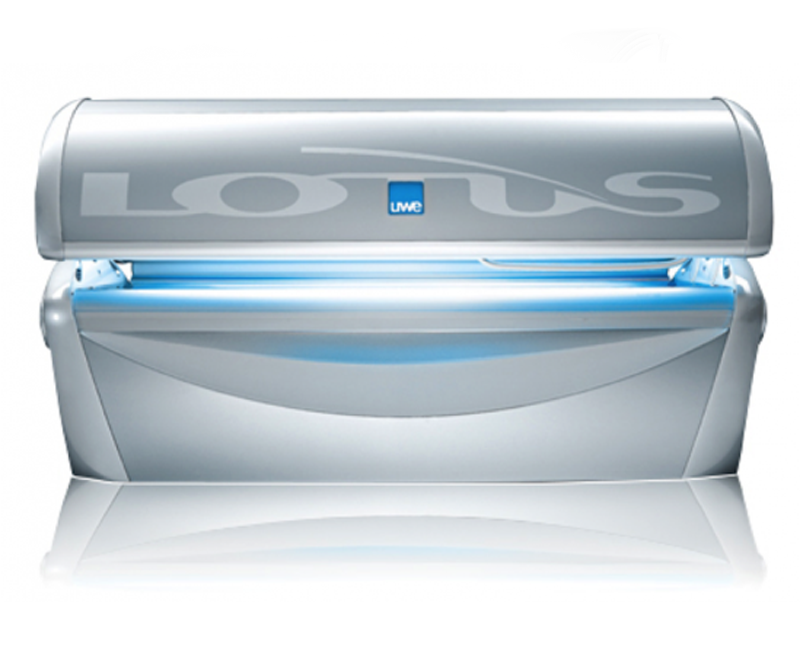 UWE Lotus
The UWE Lotus has built in air conditioning and frosted acrylics to create a balanced tan. This bed features:
Level 3 bed

12-minute maximum tan time

High-pressure facial tanning

Air conditioning

Flat, frosted acrylics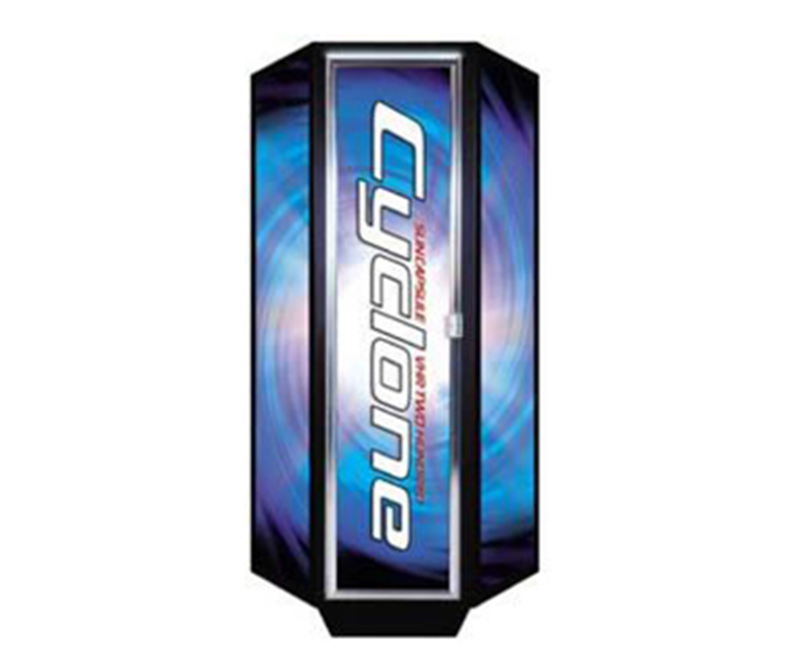 Sun Capsule Cyclone
Sun Capsule VHR tanning systems have 4-5 times the UVA tanning power of a conventional tanning bed providing the quickest, darkest all over tan.
Because of the high powered cooling system in this vertical unit this is the most hygienic and efficient tanning units on the market. At only 9 MINUTES, there is no reason to wait any longer!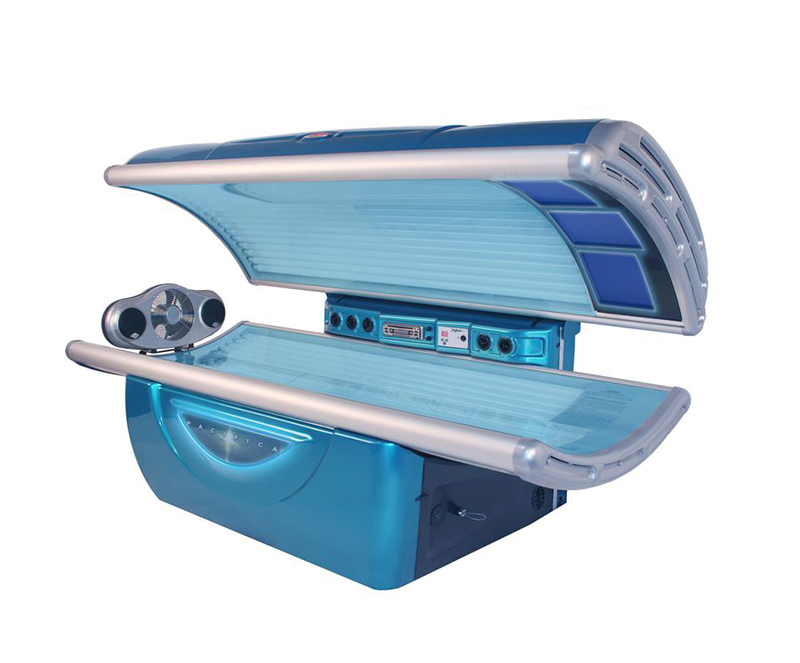 Tan America Pacifica
18-160 watt lamps in canopy

18-100 watt lamps in bench

3-400 watt facials